Robert Coles has worked for Aspris Children's Services for over 10 years. He began his career as a teacher of Physical Education before progressing to become a part of the school's senior leadership team. His invaluable experience and commitment to continuing his career with the Priory Group led to him taking up the position of Head Teacher at Queenswood School in May 2016.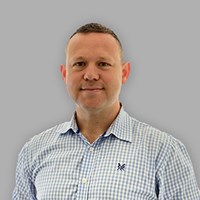 The staff at Queenswood School work closely together, operating as a single education team. Our highly experienced and dedicated staff members share the school's vision to unlock the potential of our young people by reengaging them with learning and supporting them to achieve a brighter future. They take a consistent and cohesive approach to learning and support which sees our pupils develop and thrive.
Our teachers have strong, current subject knowledge that ensures a quality learning experience for our students. All teaching staff have high standards of personal and professional conduct: they act with honesty and integrity whilst forging strong professional relationships and acting in the best interests of every pupil.