Our well-qualified and experienced staff team plays a central role in helping our young people to reach their potential. North Hill House has a large team working across the main school site and our residential areas, including:
Senior Leadership
Qualified teachers
Learning support assistants
Care support staff
Therapy team

Two paediatric occupational therapists
Speech and language therapist
Counsellor
Elsa

School administration team
Catering
Housekeeping
Maintenance
A commitment to training
Here at North Hill House School, we understand that good staffing is about quality, not just quantity. We stand out for the fact that 100% of our teachers have qualified teacher status and all of our care staff have, or are working towards, a Level 3 qualification. Our Therapy Team and other support services staff are all fully qualified in their own areas of expertise.
Meet our team
Michael Pearce, Headteacher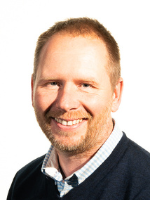 I am excited to be joining North Hill House school. Prior to working at North Hill House School, I was Deputy Headteacher at Newbury Manor School in Mells. My main roles as Deputy Headteacher were to develop the curriculum and support the Head Teacher. I implemented a creative and supportive curriculum to ensure every pupil at Newbury Manor made at least good progress, accessing an exciting and engaging curriculum. As Deputy Safeguarding Lead I also ensured all pupils were safe and able to access a range of exciting opportunities through trips and visits. Before working at Newbury, I was Assistant Head Teacher at a special school in Chippenham, Wiltshire, for four years, overseeing the curriculum development, I have also worked in Mainstream schools as a Head of PE and Performing Arts in Bath and been in education for 20 years, teaching PE and heavily involved with the Duke of Edinburgh award scheme.
Outside of school I have been involved in voluntary work rescuing dogs from Romania for five years. I have many pets including chickens, ducks and five dogs (two rescue dogs from Romania). I am a keen cyclist and love walking and being outdoors and therefore I am passionate about outdoor learning opportunities here at North Hill House school and value this as an integral part of the curriculum offer. 
Adam Smith, Assistant Headteacher and SENCo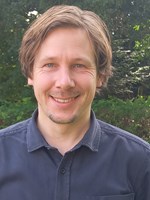 My journey in the field of education started in Vietnam approximately 13 years ago, where I taught English and Art for three years. Since returning, I have taught in every stage of primary education and have loved working as a Special Educational Needs Coordinator (SENCo). My experience as a SENCo in mainstream primary education inspired me to pursue a career in the  Special Educational Needs sector and this has brought me to North Hill House.
My educational background in Art and Design informs my approach, enabling me to appreciate and deploy creative teaching methods. I have always found it incredibly fulfilling to support young people on their learning journeys, and my philosophy revolves around the concept of holistic and inclusive education. In line with this, I am a strong advocate for flexible teaching strategies that are tailored to accommodate the needs of each young person.
Outside of school, I love being outdoors, particularly when hiking, cycling, and camping. I enjoy sharing these experiences with my own children and believe that woodlands and outdoor spaces offer unique opportunities for holistic development that complement and support the learning that happens in the classroom.
Lisa Conley, Assistant Headteacher - Quality of Education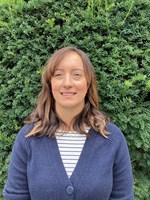 I am delighted to be joining the Senior Leadership Team at North Hill House School. My background has been in a mixture of mainstream science teaching and hospital education in Bath and Birmingham. In my most recent role, I had responsibilities for data and reporting, and have developed and implemented new systems for both.
I have a life-long passion for science, my interest of which was sparked during a visit to a Victorian apothecary when I was seven years old. I remember wondering to myself how did the Apothecary know the potions would work? How were they discovered!? This has stayed with me and led to me completing a degree in Pharmacology at University. I still visit the apothecary most years to this day!
Outside of school I love being outdoors. I am very fond of walking, especially around the Mendip Hills and coastal paths, often accompanied by my family and our beagle. I like to read lots of books as well as being a (sadly rather competitive) Scrabble player!
Leigh Murray - Head of Sixth Form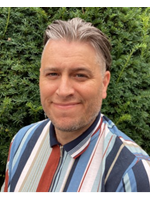 Leigh Murray, Head of Sixth Form at North Hill House. I have worked in Specialist education for the past 11 years in a variety of roles, Most recently as a deputy headteacher for an FE college. My experience is primarily working with learners 14-24 in further education, supporting their transition to adulthood. 
My background prior to education has been very mixed and I have gained skills in many industries such as; care, hospitality, trades, retail and policing. I use this experience in my teaching now through careers advice and supporting learners into employment.
Seeking a rewarding career?
By joining our team at Aspris Children's Services, you will have the opportunity to help change the lives of the children and young people that we support. To explore our current job vacancies, please click here.
Key contact details
For general enquiries, please contact:
E: northhillhouseschool@aspriscs.co.uk
T: 01373 466 222
To contact the Headteacher:
Michael Pearce
North Hill House, Head of School
E: Michaelpearce@aspriscs.co.uk
T: 01373 466 222