A Stroud home for young people with eating disorders has been rated 'good' overall and in all categories by CQC, following a recent regulatory inspection. 
In its latest report, the CQC praised Althea Park House for having a "genuine sense of fondness and respect between the staff and people" and treating people "with understanding, kindness, respect and dignity".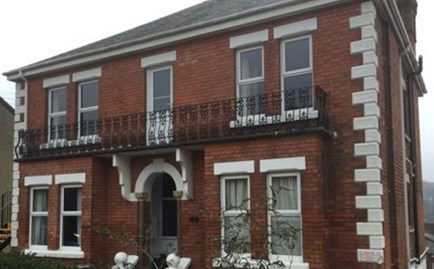 Residents spoke very positively of staff. Comments made to inspectors included "they care for me very much" and "they look out for me". Resident's relatives said that staff were "very good" and "caring", as part of their feedback.     
Residents are supported to go to therapy sessions, walking, shopping and to visit attractions such as Alton Towers. A resident's relative said that their family member had a "very active and fulfilling life".
Althea Park House is a residential facility that treats 15-24 year olds for complex, severe and enduring eating disorders. It currently holds the Beat Assured Quality Mark. 
James King, Service Director, said, "We are delighted with the outcome of this inspection. Our team has an excellent bond with our service users and this helps create an environment whereby they can work toward a successful recovery."
For more details on Priory Education and Children's Services, please call 0118 970 8068 or click here to make an enquiry.