Staff at our Derbyshire children's home are celebrating after recently being rated as 'Outstanding' by Ofsted for a sixth successive inspection.
In the report, Ofsted praised Moor Farm Cottage and said: 'Children like where they live and they like the staff who care for them. There is a strong emphasis on nurture, play, fun and communication in the home. Children and staff do planned activities together after school and staff are creative in how they engage children. Children enjoy spending time with each other.'
The inspectors went on to say: 'Overall, stakeholder feedback is overwhelmingly positive about the care provided to children, and there is evidence of children making marked progress. Children's wishes and feelings are interwoven into how the home operates.'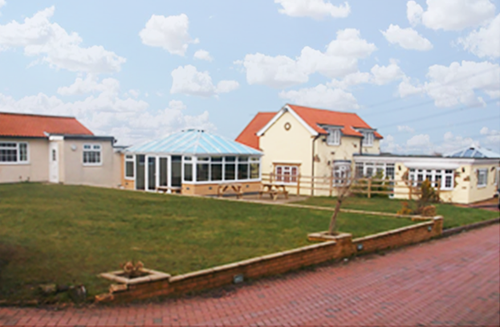 Inspectors were also impressed with the relationships between staff and the young people at Moor Farm Cottage. Ofsted said: 'There is a strong, established management team in place that has a good understanding of safeguarding and the children's needs. Managers have high expectations of staff and are ambitious for children. The registered manager is actively involved in the children's lives, and he has an excellent relationship with every child. There are clear boundaries in place for children and they know what is expected of them.' And: 'There is a committed core staff team, and staff have established relationships with children.'
Situated within Derbyshire, Moor Farm Cottage is part of Aspris Children's Services and provides care to young people aged 8-18 years with social, emotional and mental health (SEMH) needs.
Danny Grant, Registered Manager, said: 'It is a real privilege to lead an 'Outstanding' service. Moor Farm Cottage was praised in so many areas, and this is a great credit to all of us who work at the residential home. I would like to take this opportunity to thank my team, our young people and their relatives/guardians."
Paula Stanford, Chief Operating Officer for Aspris Care, said: "Danny is an exceptional Registered Manager, who leads such a talented and hardworking team at Moor Farm Cottage. It is a remarkable achievement to be rated 'Outstanding' for a sixth successive inspection, and everyone involved deserves such a huge congratulations. The staff team there do a brilliant job and I am so pleased this is reflected in the report."