Kent House Hospital School, situated in Kent House Hospital, has been rated Outstanding by Ofsted.
The school was rated Outstanding overall and in all of the judgement categories, including the quality of education, and leadership and management.
Located in Orpington, Kent House Hospital School is part of Aspris Children's Services and provides education for young people sectioned under the Mental Health Act, who are inpatients at Kent House Hospital. In praise of the bespoke curriculum offered to these young people, the report recognised that, 'When ready, pupils enjoy an exceptional curriculum designed to meet their individual needs and interests.' 
In the report, Ofsted praised Kent House Hospital School and said: 'When pupils arrive at Kent House Hospital School, they are in crisis. Pupils' acute mental health difficulties mean they are unable to keep themselves safe or to learn. The staff's exceptionally nurturing approach and the school's tranquil environment enable pupils to re-engage with education as quickly as possible.'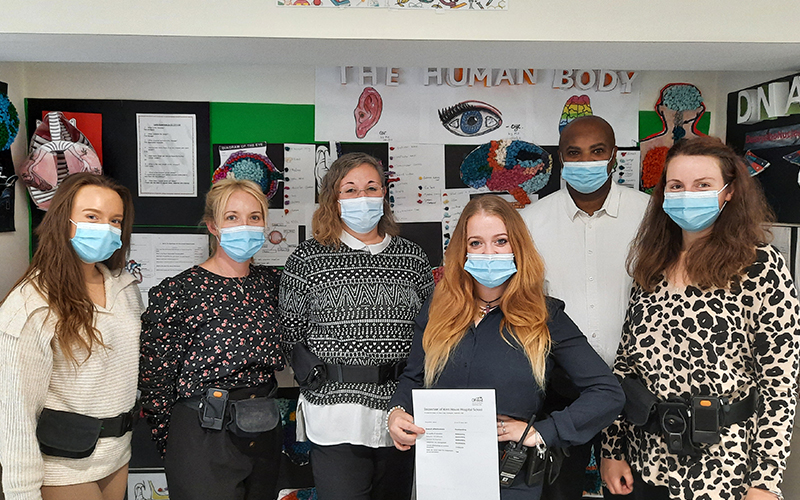 The inspectors were impressed with the very strong relationships built between staff and the pupils at Kent House Hospital School, commenting on how staff 'understand their different needs, interests and potential.' The staff's commitment to pupils' personal development and recovery was described by the inspectors as 'awe-inspiring' and the teachers being 'dedicated, flexible and resilient.'
Inspectors went on to say that 'Staff have very high expectations for each pupil. There is a particular focus on developing pupils personally, socially and emotionally. As pupils recover, their self-esteem grows and they are able to think more positively about their futures. Pupils say they feel safe, cared for and respected. They are able to be themselves, and are supportive of each other…Behaviour is excellent. Pupils have fantastic relationships with the specialist staff who truly understand how to meet their complex needs.'
The report highlights that the school's flexible curriculum design, together with the teachers' expertise in re-engaging pupils in learning, ensures that pupils receive an excellent education, and this is part of the school's strengths when teaching vulnerable young people.
Lianne Watson, Head Teacher at Kent House Hospital School, said: "I am so proud of what we do at Kent House Hospital School. We work incredibly hard to ensure that each individual student is able to develop in their learning, both inside and outside of the classroom, to enable each of them to have the independence and opportunities they themselves work hard for. I would thank my team, our young people and their parents, for helping us to create our Outstanding school."
Chris Strong, Chief Operating Officer at Aspris Children's Services, said: "Lianne is an exceptional Head Teacher, who leads such a talented and hardworking team at Kent House Hospital School. It is a remarkable achievement to be rated Outstanding in every category and everyone involved deserves such a huge congratulations. The staff team there do a brilliant job and I am so pleased this is reflected in the report."