I have worked at Priory Education and Children's Services for almost 10 years, working with children and young people with a range of needs. This includes social, emotional and mental health (SEMH) needs, attention deficit hyperactivity disorder (ADHD), autistic spectrum disorders (ASD) and attachment disorders.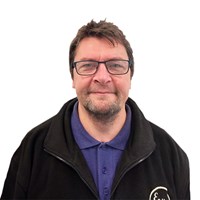 I would like to take this opportunity to introduce myself as the new Head Teacher at Eastwood Grange School in Ashover, Derbyshire.
I fully believe that children and young people learn best when we recognise the unique starting points at which they begin their journey with us and when we provide an individualised curriculum that further supports their needs. This approach enables the children and young people to build their resilience and equips them with the range of skills required to develop independent and fulfilled lives beyond education.
I initially started in the education and care sector by embarking on a PGCE in primary education, with teaching being something I had always wanted to do since leaving university. After graduating, I worked in mainstream education and then began working at a Priory Education and Children's Services specialist school in Cumbria. I taught whole school art and tutored a number of classes. In 2014, I began working as a primary teacher at Eastwood Grange School. I was promoted to the position of Assistant Head Teacher in 2017, with responsibility for overseeing teaching and learning, behaviour and safeguarding and I was the school's Special Educational Needs Coordinator (SENCO).
In 2019, I was promoted to the role of Head Teacher at Eastwood Grange School. I believe that my previous industry skills, my unrelenting quest to ensure children are provided with the highest standard of education, and the knowledge and skills gained while working in this specific sector, puts me in the best position to take Eastwood Grange School forward.
We would be delighted to welcome you to our school. Please feel free to contact me if you would like to arrange a visit to see Eastwood Grange School for yourself.
Kind regards,
Stuart Lees
Head Teacher at Eastwood Grange School