Brook House in Thetford has received a positive report from Ofsted, with the leadership and management rated as "outstanding".
The home, which is part of Sheridan School, a specialist residential school for boys and girls aged 8 to 19, was rated as "good" in all the required standards. The inspector noted that "young people benefit from personalised and extremely well-planned care" and "are happy in the home".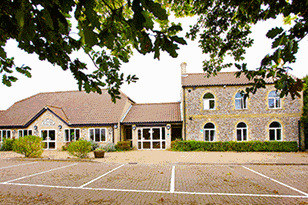 Praise for staff
The report praised the staff for "having genuine concern for young people's welfare, happiness and progress" and stated that "young people are in established routines that are conducive to good attendance in school and promote healthy sleep patterns".
The manager was singled out for praise with the inspector stating that "staff are energised and upbeat, they share the manager's vision of improving the lives of young people and noting that 'the manager has made a significant impact on the home'".
One young person told the inspector "I love it here, I feel safe and staff help me' and another said 'the food is nice, the staff are approachable and I feel safe".
Brook House is registered to provide care and accommodation for eight children or young people with social, emotional or mental health difficulties.
Hard work and dedication
Helen Sharpe, managing director of Priory Education Services, said: "The very positive report is testament to the hard work and dedication of the staff, and the engagement of the pupils and their families and carers.
"To achieve the most positive outcomes possible for our children and young people is at the heart of everything we do and to receive independent verification of the school from Ofsted is incredibly rewarding."
For more details on Priory Education and Children's Services, please call 0118 970 8068 or click here to make an enquiry.