Introducing Aspris Education and Aspris Care
Introducing Aspris Education and Aspris Care
In recognition of the differing specialisms operating across Aspris Children's Services, we are delighted to now introduce two operational divisions in the UK – Aspris Education and Aspris Care, which will operate under the overall Aspris Children's Services banner.
Introducing Aspris Education
The formation of Aspris Education allows us to further tailor our services to the specific needs of the children we support, by maximising the focus on their education to deliver the best possible outcomes.
The Education Team will be led by John Anderson, who joined Priory as Head Teacher at Sheridan School 12 years ago and has since worked with us across multiple roles ranging from Aberdeen to Kent, which include Principal, Regional Manager, Operational Director, Managing Director, and most recently, Interim Chief Operating Officer of Aspris Children's Services.
Introducing Aspris Care
The formation of Aspris Care enables us to further maximise service quality, with specialist managerial structures being embedded across our regional and national footprint of services, ensuring we continue to support our homes in every way possible.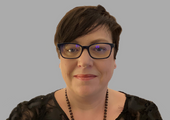 The residential care services will be led by Paula Stanford, who joins Aspris Children's Services as the Chief Operating Officer for Aspris Care. Paula's career in health and social care spans 22 years. Having trained as a mental health nurse, she has worked in operational settings from Nurse to Chief Operating Officer in the public and independent sector, including significant experience leading specialist health and social care services for young people.
The two Aspris divisions will work hand-in-hand where we offer both education and care services to specific young people, to ensure their pathway is seamless and they are provided with the best possible support. All governance structures and overall management arrangements are unaffected by these changes and, as ever, our clear focus remains on providing the best possible support to the children and young people in our care.