Last updated: 23rd September 2021
Following the introduction of the restrictions across all four parts of the UK, we have reviewed all national guidance, statements and requirements related to Covid-19 and are consistently implementing them as required across our full range of services, as we have done throughout the pandemic.
We have adjusted our visiting and leave arrangements alongside the new national guidance for the particular types of service. If you believe the service supporting your loved one may be affected by these revised national arrangements, please contact the site directly.
Message from our Chief Operating Officer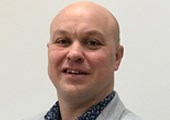 As we continue to see the easing of restrictions across the UK, I wanted to reassure you that the safety of every young person in our schools, colleges, homes and fostering service remains my number one priority.
The senior team at Aspris Children's Services continue to review government guidance regarding Covid-19 on a daily basis and enact it immediately. We also monitor our services daily to ensure that they have the additional resources they need and that children and young people currently in our services are feeling well.
As we follow the roadmap to what is the new normal, I would like to take this opportunity to thank our staff. Throughout the restrictions that we have all faced, our staff have been committed to ensuring that the children and young people still had positive experiences and enjoyed their lives. As well as implementing innovative new ways to deliver education and care, staff teams also came up with many creative ideas to engage the young people. Our staff have and are certainly continuing to go the extra mile for which I am eternally grateful.
Through such a challenging period, I was also thrilled to see the amazing outcomes our children and young people achieved last year both within formal qualifications and the many vocational and alternative curriculum areas. It is humbling to see how the time spent in our services positively supports onward transitions, and it's great to see again how we have supported movement into mainstream colleges and of course university.
As we start the new academic year, it is important that we continue to work together to combat the global pandemic and any further changes it may bring. We must ensure that we keep communication lines open and support our children and young people with both their physical and mental health. My team and I will do all we can to ensure that we support each Local Authority, parent and staff member, but most importantly our children and young people.
Chris Strong
Chief Operating Officer
Aspris Children's Services
Education
Education during this time has had to change under the government recommendations of social distancing. With this is mind, our education teams at Aspris have been utilising a wide range of digital platforms that can be tailored to support the learning styles of our pupils and enhance the educational experience for children and young people, who may not be able to attend their education due to Covid-19.
Our education services are currently operating in "Bubbles" and this arrangement has been communicated to the children, young people, carers and families. All of our services have Covid secure arrangements in place, which are reviewed regularly to ensure compliance with current national guidance, so that children and young people can continue to attend with some modified procedures at their school or college. We monitor the impact of Covid-19 on our services daily so that we are responsive to any situation which may arise.
We continue to review all national guidance and update our policies and procedures where necessary, and we have given particular attention to our safeguarding policy to support the enhanced online teaching methods we have put in place over this period. We are confident that we can continue to deliver the highest quality education possible during this time, as well as continuing to safeguard our learners.
Personal protective equipment (PPE)
Aspris Children's Services has a multi-nation network of services and supply routes. This gives us a wide array of expertise and resources, which have enabled the development of detailed contingency plans during the current Covid-19 pandemic.
By using experience and systems, we have been able to put in place a system of personal protective equipment (PPE) supply. This will give access to all sites a minimum of 72 hours of supply of all standard PPE set out in the National Infection Control Guidance. This emergency supply will provide enough time for our urgent supply system to engage, which allows for either the provision of PPE from our existing reserves or for supply from partner sites within the near vicinity to be provided.
We have access to supplies through the approved national supplier system with contracts established with a number of the main companies. In addition to this, we have the potential to make use of the National Supply Disruption Response (NSDR) and Local Resilience Forums (LRFs), which we have not yet needed to test.
There are clear protocols in place for the use of PPE and management escalation systems in place to ensure that any challenges within the system are able to be addressed on a 7 day a week basis.
Information on visiting
We are currently implementing social distancing in our education and childcare settings, as advised by the government. All visits will be screened prior to taking place and prior contact must be made with the service to discuss any visits. Individual services will conduct their own risk assessments around visitors and visiting, dependent upon the current presentation of staff and young people.
Referrals
Our usual practice of receiving and reviewing referrals continues as we support children and young people in our services. We are committed to working closely with Local Authorities and families to ensure that children and young people have access to education and care. Our services have identified support in their regions for things such as staffing, resource, space if required and key skills, through their continuity plans.
We understand that Local Authorities will continue to require services for individuals whose changing placement requirements may override the restriction of movement set out by the government. For example, this could include children and young people who may be facing a children's home closure. We will therefore continue to accept and review these referrals on a case-by-case basis.
For those who will require a new placement but the referral is not urgent, please do send these through to us as normal.
Admissions
In the event of a child or young person being referred who is self-isolating, or is confirmed as having Covid-19, we will continue to process this request as usual and seek to offer a placement, once they are cleared as fit to move location. Where a decision has been made to admit a child or young person, please be assured that a thorough pre-admission checklist, which will include robust risk assessment, will be completed. This screening and assessment will take into consideration all relevant factors, such as the location the young person is coming from, their current health, potential exposure to Covid-19 and the current status of the Aspris service into which they will be moving. All risk assessments will be signed off by a member of the senior leadership team, who are taking every possible step to ensure the continued safety of all young people and staff within Aspris Children's Services.
Discharges
It is important to us that Aspris Children's Services is able to continue to support you and your service users during this time, and we commit to do all we can to ensure risks are managed and monitored, whilst continuing to facilitate placements, where all parties deem it safe. Discharges are not possible when a young person may be in isolation and we will work in partnership with the Local Authority to ensure support during this time.
Frequently asked questions (FAQs)
Below you will find a helpful list of answers to the frequently asked questions (FAQs) we have been receiving at Aspris Children's Services, regarding Covid-19.
We will be updating the information on a regular basis, therefore do revisit this website page. If you have any questions or specific placement enquiries, please do get in touch.