Students, parents and staff at Mark College (now known as Sedgemoor Manor School) in Somerset, a specialist school for children with behavioural, emotional and social difficulties, are celebrating following today's excellent GCSE results (Thursday August 21).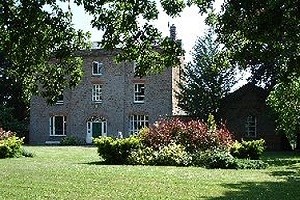 Mark College is a specialist residential school for boys and girls aged 10 to 19 with specific learning difficulties including: language disorders, dyslexia, dyscalculia and dyspraxia. Students are offered a flexible curriculum that is tailored to meet their needs according to their individual difficulties.
100% of Year 11 students achieved a minimum of four GCSEs, 67% achieved seven or more and 33% achieved five or more A*-C GCSEs.  Five Year 10 students took GCSE Science early with a 100% pass rate and 80% achieved Grade C or above.
Principal at Mark College, said: "At Aspris, we do everything we can to maximise the potential of our young people with special and complex needs.  These achievements show that with a supportive environment and a structured teaching and individualised learning programme, our young people can be supported to achieve and go on to lead happy, meaningful and fulfilled lives. We are immensely proud of what they have achieved."
For more details on Aspris Children's Services, please call 0118 970 8068 or click here to make an enquiry.