Rossendale School in Bury, Lancashire, has been rated as 'Good' overall and 'Outstanding' in the assessment categories 'Behaviour and attitudes' and 'Personal development' by Ofsted. 
In the recent report, inspectors said: "Pupils thrive at this supportive and happy school. Caring staff welcome pupils each morning. Staff get to know pupils well. This means that pupils settle quickly when they join the school. Pupils form strong, trusting relationships with their peers and staff. Parents' and carers' views of the school are very positive." 
The inspectors went on to say: "Leaders are determined that all pupils, including students in the sixth form, will succeed in life. Staff work as a close-knit team at Rossendale. They ensure that pupils get the support that they need. As a result, pupils achieve well. Leaders have high expectations for pupils' personal and academic development. Pupils understand these expectations. Over time, due to the specialist support in place, pupils' behaviour improves significantly. Pupils are more able to manage their emotions and communicate their needs to adults." 
The inspectors also praised the range of planned activities and opportunities provided to the young people at Rossendale School: "Pupils have access to an exceptional range of activities that help them to become independent young citizens. They take part in many trips, such as visiting the theatre and skiing in Italy. Pupils develop their understanding of healthy relationships, responsibilities and the wider world. They are well prepared for life beyond school." And:"Pupils have many carefully planned opportunities to develop as well-rounded young adults. They learn about different relationships, faiths and cultures. Pupils are exposed to the wider world through many trips and activities. They benefit from a meticulously planned personal development curriculum that includes nationally recognised awards, including The Duke of Edinburgh's Award. This exemplary offer for pupils' personal development improves their self-confidence and social skills."
The report continued: "The expertly designed personal development curriculum ensures that pupils develop a range of independent living skills…Older pupils and students benefit from supported placements at local colleges and work experience. Leaders encourage students to have ambitious next steps. As a result, when they leave school, students remain in education, employment or training."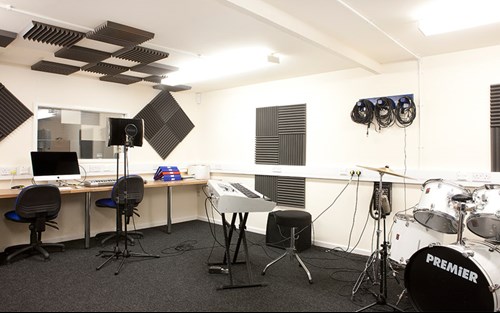 Rossendale School is part of Aspris Children's Services and is located in the picturesque Rossendale Valley in Bury, Lancashire. The school provides specialist education, therapeutic and care services to children and young people aged 7-18 years with autism and associated complex emotional, behavioural and social needs.
George Mills, Head Teacher at Rossendale School, said: "We are delighted to receive 'Outstanding' in two of the assessment categories by Ofsted. It is a privilege to lead such a committed staff team and I want to take this opportunity to thank them for their hard work, they do a brilliant job in helping young people to make such positive progress. I also want to pass on a massive thanks to our young people and their parents/guardians for working so closely with us to make this such a great school community."
John Anderson, Chief Operating Officer for Aspris Education, said: "George and all of the staff team at Rossendale School do an excellent job in helping young people to achieve their full potential as reflected in the report. Everyone involved with the school should be so proud of what they have achieved and deserve a huge congratulations."