David Duncan, Principal of Rossendale school in Ramsbottom wins a Silver Teaching Award in the category, The Award for Lifetime Achievement
Selected from thousands of nominations, David is one of just 56 winners who will be celebrated on Thank a Teacher Day, 16 June 2017. These outstanding local heroes of education will be presented with their prestigious Silver Pearson Teaching Awards in schools and colleges across England, Ireland and Wales.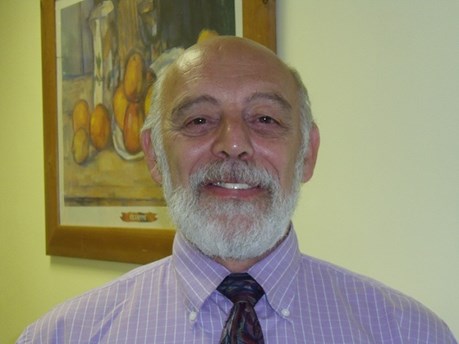 Rossendale School provides a "first-class education" for up to 70 young people aged between 8 and 18 years old who have social, emotional and mental health difficulties, who will also be diagnosed with an autistic spectrum disorder (ASD) and possibly other learning difficulties. All pupils will have a Statement of Special Educational Needs or an Education, Health and Care Plan.
The school also offers residential support for up to 12 young people and has been judged as 'Outstanding' by Ofsted for the past ten years. Its two homes accommodate boys and girls on weekly boarding placements, as well as respite care for existing pupils.
David and his team of staff are committed to helping students prepare for adulthood.
They work closely with the young people and their families to help pupils reach their potential through academic progress and the development of social skills.
The prestigious Pearson Teaching Awards are an annual celebration of exceptional teachers, created to recognize the life-changing impact an inspirational teacher can have on the lives of the young people they teach.  
David will now join fellow Silver Award winners at the UK final of the Pearson Teaching Awards, a glittering ceremony held in central London on 22nd October.  There, they will find out which of them has won one of just 11 Gold Plato Awards, the UK's "Oscars for Teachers".
Newly appointed President of the Pearson Teaching Awards, the award-winning children's novelist, Michael Morpurgo says "Becoming an inspirational teacher is a serious, admirable commitment.  And memorable, outstanding teaching should be celebrated by educators, pupils, parents and throughout society.  With these awards we're taking the time to recognise the remarkable, often unappreciated efforts of fantastic teachers up and down the country."
Rod Bristow, President of Pearson UK added: 'It's an honour for us to support the Teaching Awards each year. Great teaching can have a huge impact on a child's education so it's vital for us to recognise and celebrate inspirational teachers, for their commitment to teaching and learning and for improving the life chances of the next generation.  All those receiving a silver trophy today should feel extremely proud of their achievement and I Iook forward to meeting them at the final ceremony later this year "
For more details on Priory Education and Children's Services, please call 0118 970 8068 or click here to make an enquiry.